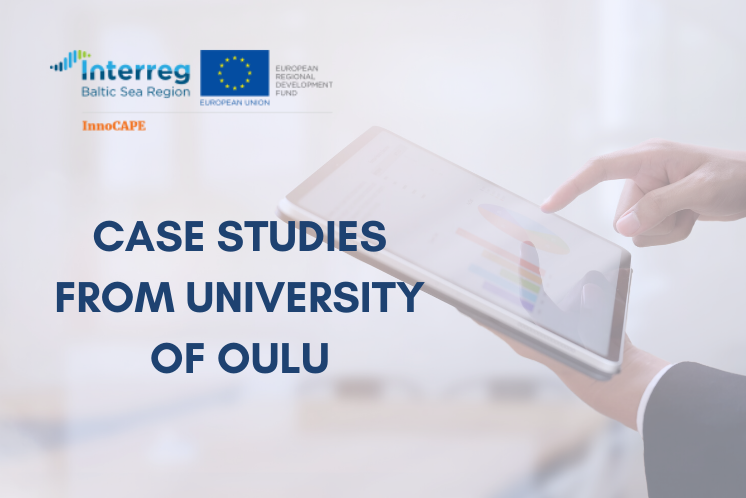 New digitalisation case studies have been organised by Finnish partner University of Oulu. University of Oulu has hosted InnoCAPE virtual study visits scheduled on 23rd of September 2020. Two organisations has virtually opened their doors for InnoCAPE experts to learn from their digitalisation cases:
Finwe – a Finnish SME, which is a special operating team focusing on intelligent ways of using video: video analytics, 5G live streaming, AI cameras, VR video, videogrammetry. Read more here about its work and digitalisation projects implemented for Nokia and Telia.
Reboot IoT Factory is a co-innovation project with the company consortium (among which ABB, GE Healthcare, Nokia, Ponsse, Kongsberg Maritime, Sulzer ha Scanfil) and research partners (VTT Ltd, University of Ouly, Aalto University and Åbo Akademi). The core objective of the Reboot IoT Factory project is to facilitate a digital transformation in manufacturing industry.
These case studies provides an overview of the importance of digital transformation across sectors and cooperation between business and research organisations. An examples show how project based cooperation can bring companies to advancement.