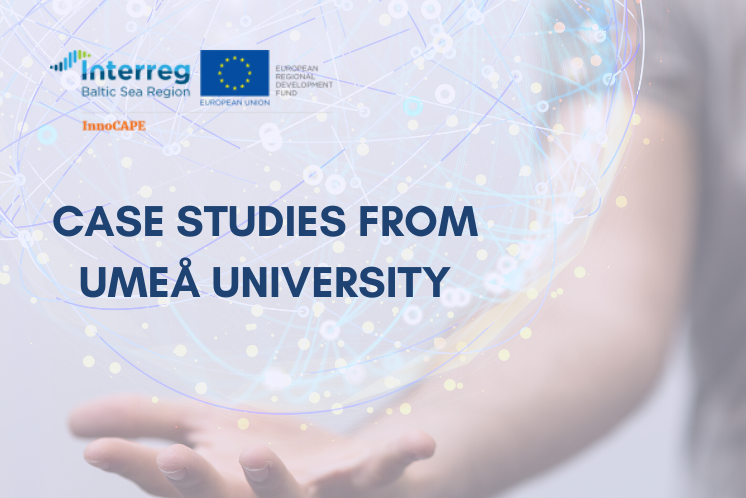 The final digitalisation study visits have been organised by Swedish partner Umeå University. Umeå University has hosted InnoCAPE virtual study visits scheduled on 11th of May 2021. Two organisations has virtually hosted InnoCAPE experts to learn from their digitalisation cases:
Infobaleen company has been presented by Professo Martin Rosvall – Chief Science Officer at Infoballen, and also working at Umeå University. Infobaleen provides an AI-powered platform that turns massive amounts of data into insights that companies use to better plan and execute sales and marketing activities. Read the case report for more details.
The Swedish Center for Digital Innovation (SCDI) – a research center consisting of researchers from the University of Gothenburgh, Umeå University and Stockholm School of Economics. The newly instated SCDI AI Business Lab is located at Umeå University where it will serve as a platform for conducting research and as a resource for external partners that are venturing into AI. Presenting the lab will be Lars Öbrand, Associate professor in Information Systems and Lab Coordinator. Read the case report for more details.
These case studies provides an overview of the importance of digital transformation across sectors and cooperation between business and research organisations.