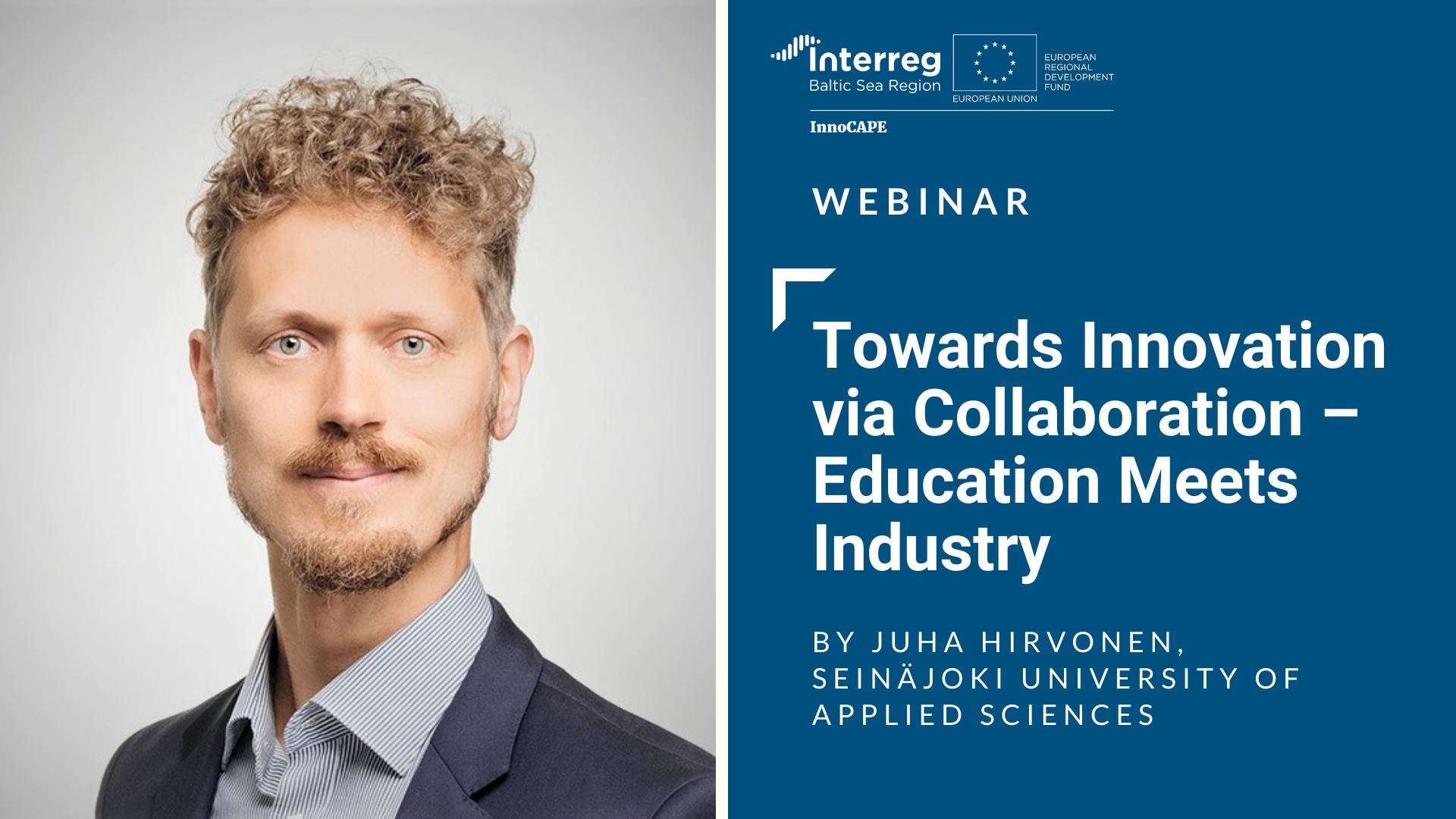 We are inviting you to tune into the InnoCAPE project webinar recording "Towards Innovation via Collaboration – Education Meets Industry". Close collaboration between higher education institutes and industry is valuable for both parties. It naturally assures that the skill sets of the students will meet the demand of their future employers, but it also helps the companies to keep up with the latest technological trends. This webinar will give concrete examples of building long-term technological development work based on different university-led projects that serve the local industry.
The speaker for the webinar is Juha Hirvonen who is the principal lecturer of industrial digitalisation at Seinäjoki University of Applied Sciences, Finland. He leads the Digital Factory research group that co-operates with over 50 companies, most of them SMEs, each year in different development projects.
The webinar recording can be accessed below:

This webinar is part of a series consisting of six webinars taking place within the framework of the InnoCAPE project, which designs a cooperation model to develop a digital innovation ecosystem in the Baltic Sea region and enhances the capacity of digital innovation hubs (DIHs) in the Baltic Sea region. Click here to read more about the project.