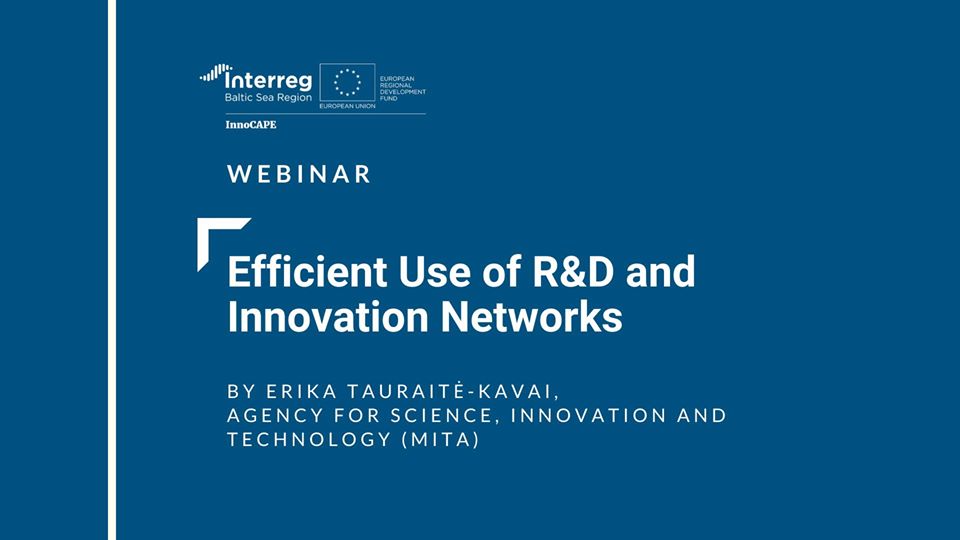 The webinar took place on Wednesday, 2:00 PM – 3:00 PM EET in 2020. The webinar was focused on (1) the impact of culture and social environment on creating innovation networks; (2) the structure and different forms of innovation networks; (3) and the efficient use of such networks.
The speaker for the webinar is Erika Tauraitė-Kavai who's an innovation expert at Agency for Science, Innovation and Technology (MITA) with a first hand experience in both theoretical and practical fields of innovation.
The link for accessing the recording of the webinar is posted below.


This webinar is part of a series consisting of six webinars taking place within the framework of the InnoCAPE project, which designs a cooperation model to develop a digital innovation ecosystem in the Baltic Sea region and enhances the capacity of digital innovation hubs (DIHs) in the Baltic Sea region.